Super Bowl Sunday Snack Ideas
|
If you have been following football this season, you're probably aware that the two final teams going head-to-head for Super Bowl LII are the Philadelphia Eagles and the New England Patriots on February 4th.  If you haven't already planned out your Super Bowl Sunday, feel free to take advantage of any of our team inspired treats or drinks, depending on who you are rooting for.
Chicken wings are a staple when it comes to "sports food". If you go anywhere that serves chicken wings and cold beer, chances are you can catch that day's big game there as well.  If you happen to be on #TeamPatriots, finding an easy delicious dip for your wings made of blue cheese is a great choice to show your team spirit. This simple recipe is sure to win your guests over.
All you'll need for this recipe is blue cheese, mayonnaise, sour cream, lemon juice, white vinegar, and salt. Add your favorite chicken wings for a winning combination. Click the photo for full recipe and directions from Serious Eats.
If you're more interested in flight rather than a fight… in otherwords, #TeamEagles, you may be interested in adding a lot of green to your menu with a delicious spinach and artichoke dip.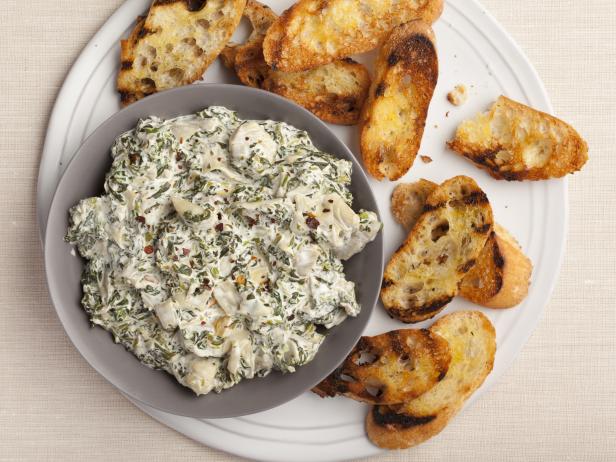 To make this you'll need frozen spinach, frozen artichoke hearts, cream cheese, sour cream, mayonnaise, grated Parmesan, red pepper flakes, salt, and garlic powder. Pair this dip with your favorite tortilla chips or other dip-able snack. Click the photo for full recipe and directions.
For Patriots fans that may have a taste for salty and sweet, Chex mix is always a winner.
To assemble this delicious treat all you need is snack mix (such as Chex Mix Honey Nut), dried blueberries, dried cranberries, roasted sunflower seeds, white chocolate chips, and red and blue candy-coated chocolate candies. Click the photo for full recipe and directions.
If you're looking for more delicious green snacks to show your support for the Eagles, we've got you covered. This clever way to display your guacamole will have your guests shouting "Touchdown!".
Don't forget, you need a tasty Guacamole Recipe to make your football. For this recipe, you need avocados, tomatoes, onion, cilantro, jalapenos, garlic, and lemon juice. Don't forget sour cream to make your football laces!
Finally, since we have covered a few fun options to feed your guests on Super Bowl Sunday, your guests will need something to drink to wash down those delicious appetizers. Beer always goes great with football, but if you're interested in some fun cocktails we've got you covered.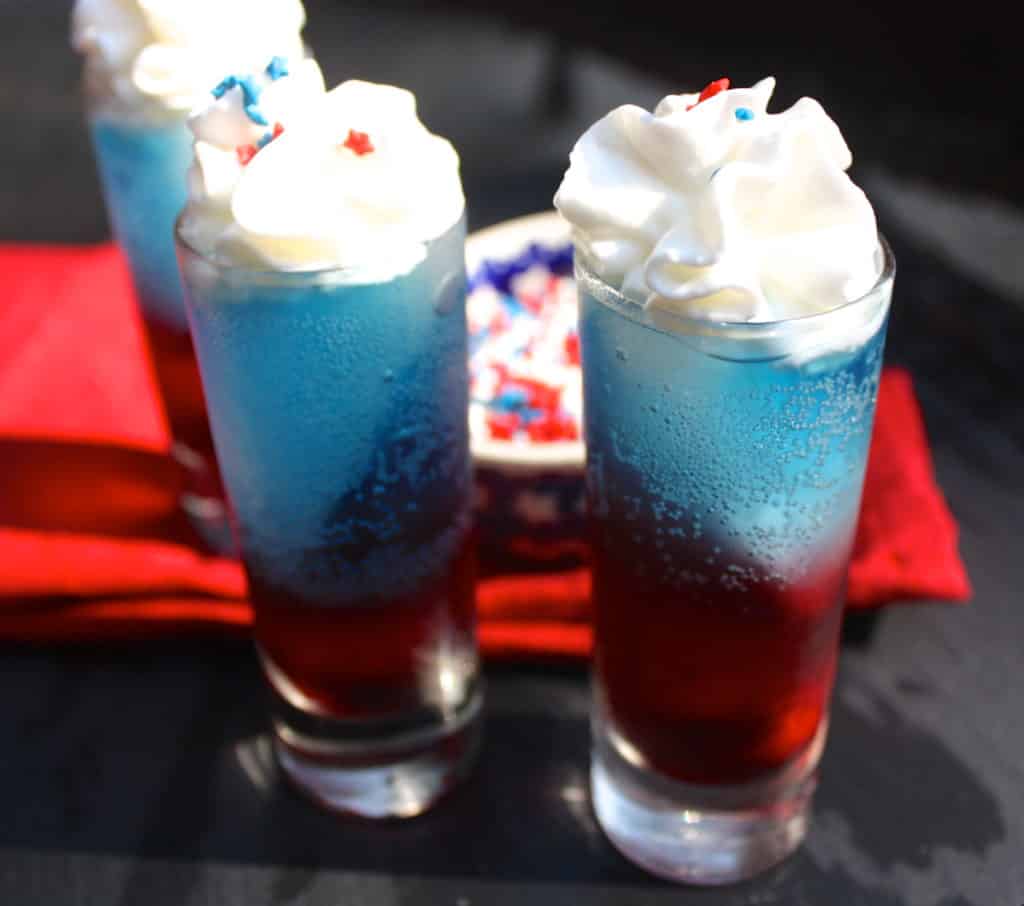 To make this fun and delicious shooters you need pomegranate juice, club soda, blue food coloring, whipped cream vodka, and whipped cream. Click on the photo for full recipe and directions.
Support your team in green with some fun Jell-O shots!
Philadelphia Eagles Jell-O Shots
For this party starter you need grape and lime flavored Jell-O, plain gelatin, vodka, milk, sugar, and black and navy food coloring. Click on the photo for full recipe and directions.
Hopefully our list of football favorites helps you score a touchdown with your party guests!
Do you have a favorite dish or drink you like to make for Super Bowl Sunday? Let us know in the comments below.
Part time Disney princess, but I love the Disney villains. I enjoy things that are spooky such as zombies, skeletons, and bad witches. I enjoy sewing projects and making delicious food and treats. My favorite superhero is Batman, because I am the night.