If you have any kind of interest in gaming or the gaming world, you may be familiar with a little event called E3. If you're not familiar, E3 (The Electronic Entertainment Expo) is an expo in Los Angeles where companies within the gaming industry release information about upcoming games or products. This year, there was information or previews released for a lot of really fun and exciting games that will be releasing soon, we picked a few of our favorites to highlight and share with you.
HALO INFINITE Release Date: TBD (Only for XBOX)
So apparently although they have announced a new Halo, we will be waiting quite a while for it's release. The trailer shown for Halo Infinite was actually more of an tech demo for a new gaming engine called Slipspace. We're not sure if the game will be released for XBOX One, or if it's being saved for the next gen console. Although there is not much information just yet on Halo Infinite, we do know that it will be picking up where Halo 5: Guardians left off, and the story will be involving Master Chief.
Once released, celebrate release day in Halo costumes.
---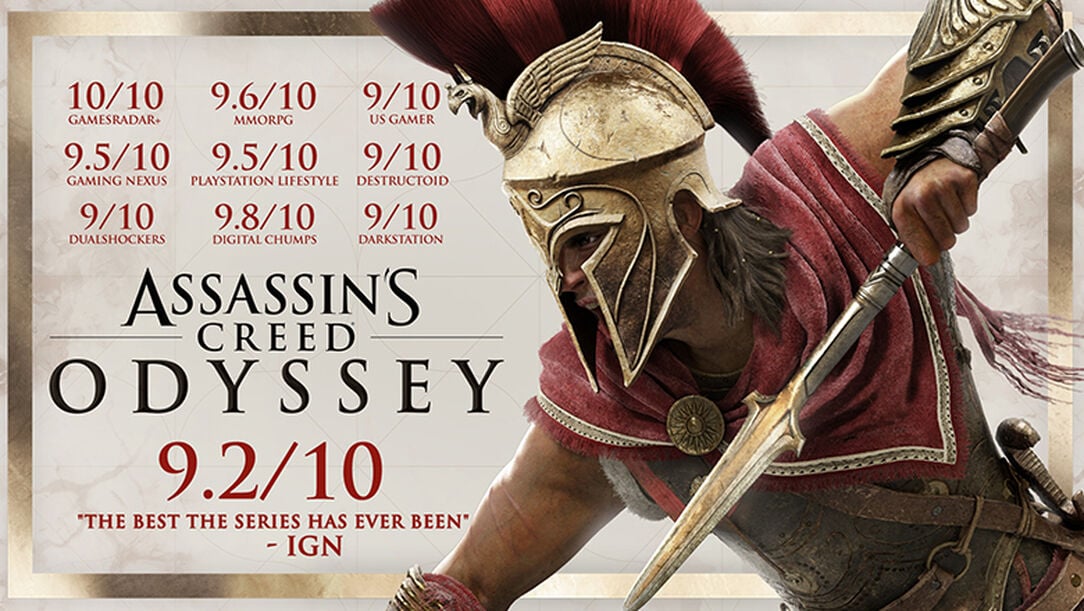 ASSASSINS CREED ODYSSEY Release Date: October 5th, 2018
Assassins Creed Odyssey will take place in ancient Greece, you will play as a mercenary in the middle of the Peloponnesian War between the Athenians and the Spartans, but you aren't on either side. Odyssey will feature prominent historical figures like Socrates and Hippocrates.
If you can't wait for release day, maybe some Assassins Creed costumes will hold you over.
---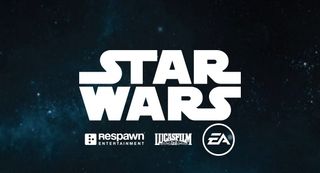 STAR WARS: JEDI FALLEN ORDER Release Date: Holiday season 2019
Like Halo Infinite, few details have actually been released about the new Star Wars game. The game will take place in a timeline between Episode III: Revenge of the Sith and Episode IV: A New Hope. During this time, the galaxy was plagued by darkness and the Jedi were being hunted after Emperor Palpatine issued Order 66.
While you're waiting patiently for the next Star Wars game, grab yourself a costume of your favorite character from our Star Wars costumes.
---
RESIDENT EVIL 2 Release Date: January 25th, 2019
There is officially going to be a remake of Resident Evil 2(1998). In case you're not familiar with the story, this game is set 2 months after the events of the original Resident Evil. The story follows 2 characters as they arrive in Raccoon City; Leon Kennedy, a police officer in the middle of his first day on the job, and Claire Redfield, a college student looking for her brother Chris Redfield (whom is the protagonist from the original RE game). Although this is a remake, Capcom has relased details of the game that the story will be the same as the original, however, the campaigns for Leon and Claire will be entirely different.
While tension builds in the game, terrify your friends with a Resident Evil mask.
---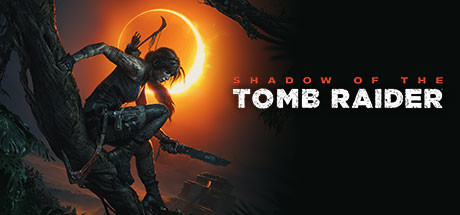 SHADOW OF THE TOMB RAIDER Release Date: September 14th, 2018
Picking up right where Rise Of The Tomb Raider left off, Shadow Of The Tomb Raider again features Laura Croft on another wild expedition. Laura will be exploring in Latin American looking for a Mayan relic that has a connection to her late father, Trinity is also seeking that relic. Rumor has it this time around Laura's action will have more of a human impact, and the tombs will be more dangerous, filled with puzzles and deadly traps.
If you can't get enough Laura Croft, take a look at our Mighty Raider Adult Costume.
---
SPIDER-MAN Release Date: September 7th, 2018 (Only for PS4)
In this open world game, Peter Parker has been Spider-Man for 8 years and has settled into his role of protecting New York City. Play as the web-slinging Spidey to defeat your villains, and rumor has it there are A LOT of them in this game, using your webs and spidey senses.
Act like you have spidey senses of your own in one of our Spider-Man costumes.
---
KINGDOM HEARTS III Release Date: January 29th, 2019
If you're a big Disney fan, you may want to save this release date in your calendar. In this game you play as Sora, a young boy and unknowing heir to a special power. Sora is joined by classic Disney and Pixar pals to stop an evil force known as the Heartless from invading and overtaking the universe.
Make some Disney friends a la cosplay in our Kingdom Hearts costumes.
---
SUPER SMASH BROS. ULTIMATE Release Date: December 7th, 2018
If you aren't familiar with the Super Smash Bros. games, there's not really much of a plot. This game includes various characters from different Nintendo franchises, that you use to battle each other. New fighters that have been released for Ultimate include Daisy from Super Mario, Inkling from Splatoon, and Ridley from Metroid.
Admit it, you always select Link as your fighter. Go all out with one of our Legend Of Zelda costumes.
---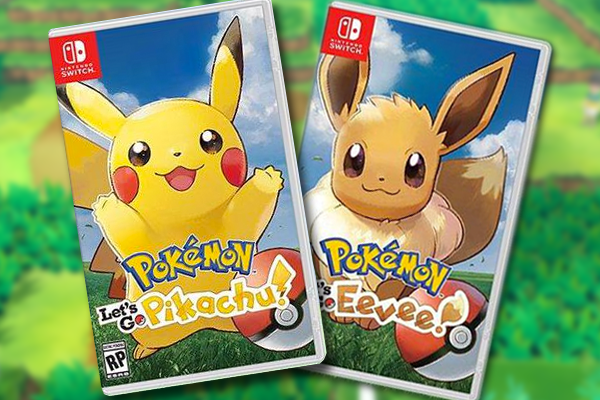 POKEMON LET'S GO PIKACHU/EEVEE Release Date: November 16th, 2018
This will be the first Pokemon game(s) released for the Nintendo Switch. The difference between 'Pikachu' and 'Eevee' is that depending on which game you purchase, that will be your starter Pokemon that you travel with. This game has been described as a remake of Pokemon Yellow, it will take you back to the Kanto region where the original Pokemon games were set.
Catch 'em all and dress up as 'em all with one of our Pokemon costumes.
---
MARIO PARTY Release Date: October 5th, 2018
Lastly, but definitely not least, there is Mario Party for the Nintendo Switch. If you've never played a Mario Party game, just be warned that this game ruins friendships. That being said, Mario Party games are a lot of fun, but they bring out the competitive side of people. The game is played on a "board game" style board that features "mini games". For this edition of Mario Party, there will be 80 new mini games and a feature called "Toad's Rec Room". "Toad's Rec Room" allows players to pair up 2 Nintendo Switch systems together for a table top mode.
Make it a real party by dressing up with your friends in one of our Super Mario costumes.
Part time Disney princess, but I love the Disney villains. I enjoy things that are spooky such as zombies, skeletons, and bad witches. I enjoy sewing projects and making delicious food and treats. My favorite superhero is Batman, because I am the night.